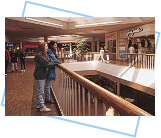 With combined experience of over 40 years in the design of many types of projects, we offer our clients strong support in achieving their electrical design requirements.
Project engineers include Mr. Terrence J. Mulhern, P.E., Mr. Tim Mulhern, P.E. and Mr. Norm Moore, P.E.. All have Bachelor's Degrees in Electrical Engineering from Drexel University.
In addition to our engineering staff, in-house CAD support and office personnel are also available.
Resumes and Additional Company Information: